Thanks to...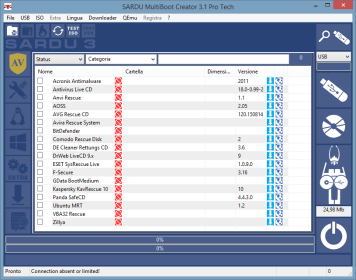 Thanks to the first beta testers, very thanks to
raymond.cc
to have done that this software had an international circulation, thanks to Nuno Brito for giving me a lot of confidence hospitality in his
forum
.
Thanks to Elio Gola for creating free the SARDU's logo.
Thanks to UFdFan which has translated all into German and help me for manage the forum, thanks to GlacialMan for the thousands of suggestions
Above all thanks to my wife Roberta with my daughter Emanuela to tolerate every time I say 'One moment, I'm doing something too important';my parents with my brother and my land, the Sardinia for making me so stubborn and proud.
A si biri mellus, a si biri sempri sanus, a si biri sempri SARDUS, a menzus biere e FORTZA PARIS
Davide Costa
---
---